In Illinois, court supervision is a punishment that's available once in a person's lifetime for drunk driving. However, in Illinois, court supervision isn't an option for felony offenses. If a first-time offender completes court supervision successfully, that may prevent the entry of a drunk driving conviction on their public driving record. According to Illinois drunk driving law, at the completion of the supervision period, if the court establishes the defendant has successfully complied with all the requirements of supervision, the court will discharge the DUI offender and dismiss the drunk driving charges.
However, a DUI criminal offense is also punishable by a criminal conviction, including alcohol evaluation, conditional discharge, probation, and potential jail time. Thus, it's critical to note that a court supervision sentence is at the prosecutor's or judge's discretion and isn't guaranteed by any means just because you qualify.
At DUI Lawyers 24/7, our defense attorneys have helped thousands of clients in Lake County, Cook County, Kane County, Kendall County, DuPage County, McHenry County, and throughout Illinois beat their DUI charges. To schedule a no-cost initial consultation, contact our law offices in Kane County today at 847-999-7616. 
What Does It Mean to be Under Court Supervision?
An intoxicated driving offender may qualify for court supervision if they have never been arrested and found guilty of a drunk driving offense in the past. Illinois DUI court supervision won't appear on your driving record after the period of supervision is over, nor will it impact your driving privileges.
If a DUI offender has been arrested on a DUI offense in the past and served a term of court supervision, or was convicted, or entered a guilty plea to a reckless driving criminal charge, that individual doesn't qualify for court-imposed supervision. Based on the person's driving history and the circumstances of their drunk driving case, they may face suspension or revocation of driving privileges, hefty fines, jail time, community service, alcohol classes, and vehicle impoundment, and seizure.
Related Content : What to do After a DUI in Illinois
Also, their DUI case may be upgraded from a misdemeanor to a felony offense, depending on their driving history and the details of their case. This might happen if they committed the DUI offense while their driving privileges were suspended or revoked for a previous drunk driving arrest or conviction. Or if the person has committed at least two previous drunk driving offenses or if there were severe or fatal bodily harm involved.
If the court grants a driver court suspension for an intoxicated driving offense, that driver isn't subject to the mandatory penalties of the DUI conviction. Illinois law prohibits judges from granting court supervision to DUI offenders more than once in their lifetime for drunk driving charges.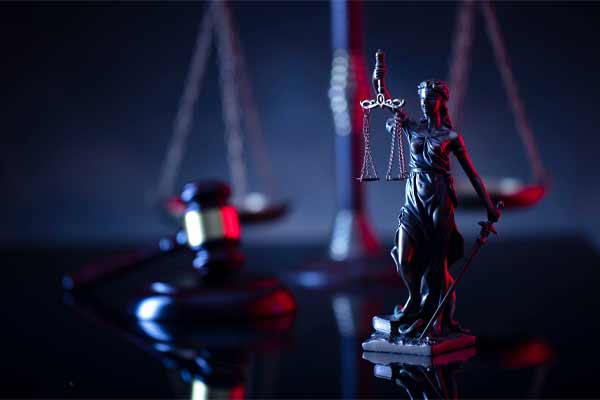 Can You Get Court Supervision for a DUI in Illinois?
In Illinois, a defendant with no previous DUI charges or reckless driving charges qualifies for a special disposition called court supervision. Typically, in Illinois, court supervision is reserved for first-time drunk driving offenders. Under Illinois law, when a person successfully completes court supervision that results in a DUI sentence with no criminal conviction being entered on the finding of guilty.
Although a DUI offender may have been found guilty at a court trial or have entered a guilty plea, there's no criminal conviction. This is essential because a drunk driving conviction causes the loss of driving privileges in Illinois. DUI court supervision is a legal option that's available for most misdemeanor charges committed in Illinois.
Court supervision causes dismissal of charges. During the period of supervision, no criminal conviction enters, and upon successful completion, the case is dismissed. Thus, the DUI offender avoids a criminal conviction.
What Happens if You Violate Illinois DUI Court Supervision?
An original disposition of supervision sentencing might be replaced with an intoxicated driving conviction. This makes a substantial difference between avoiding a permanent criminal record and having a public criminal record.
In severe cases of court supervision violation, the criminal court can impose county jail time for misdemeanor offenses or a jail sentence for felony offenses.
For people sentenced to DUI court supervision, these charges are serious not only for the reasons stated above but also because they risk losing their driving privileges. If a judge re-sentences you on a drunk driving charge, and your court supervision sentence either ends unsatisfactory or is upgraded to probation or conditional discharge, a report of that drunk driving conviction will be reported to the Illinois Secretary of State (SOS) and a license revocation will be entered on your public driving record.
Thus, you must contact an experienced Lake County DUI attorney as soon as possible if faced with a Violation sentence or Petition to Revoke. If you don't address these allegations properly, they can cause severe and permanent damage to your criminal record. Our Illinois DUI lawyers can build a strong defense strategy to help you beat your DUI charges. Contact our Kane County criminal defense law firm today at 847-999-7616 to find the criminal defense representation you deserve.
Do You Get Drug Tested While on DUI Court Supervision in Illinois?
During your period of supervision, police officers may collect random urine screens from you. Illinois law requires officers to perform a minimum of one urine screen per year in all court supervision cases. An officer can perform a urine screen when there's suspicion of alcohol abuse, illicit drug use, or if the officer feels there's a need to conduct one. Also, chemical tests may be conducted alongside urine screens.
Learn More: Should You Take a Breathalyzer?
Contact an Experienced Kane County Criminal Defense Lawyer Today for Legal Advice!
If you're facing drunk driving charges, you need to contact the experienced attorneys at DUI Lawyers 24/7 who can fiercely protect your legal rights. Call our Kane County DUI firm for the personalized legal guidance you need at 847-999-7616.